Residents of Siem Reap province's Prasat Bakong district on Saturday asked authorities to stop a waste management company from dumping garbage near their village.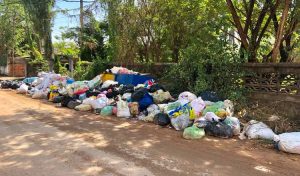 According to a Khmer Times news report, waste collection company GAEA had started to dump collected rubbish in a new landfill site due to the existing landfill site being full, and that villagers had complained of an increasing stench.
Siem Reap, which was recently voted one of Cambodia's cleanest cities, has previously expressed interest in GEI Mekong's waste-to-energy plants to handle Siem Reaps increasing waste issue.
A project has been earmarked for an initial plant to handle 50 tons of waste per day generating 96,000 kilowatts of electricity, expanding to 5 plants handling a total of 250 tons of waste per day and generating 480,000 kilowatts of electricity.
GEI Mekong is currently seeking qualified investors for the project which is is estimated at $75 million usd.
For more information on GEI Mekong's waste-to-energy project in Siem Reap or to discuss investment opportunities please contact investorrelations@geimekong.com