GEI Mekong's story begins with a belief that modern organisations, companies and governments need to optimise their use of resources and strike a balance between consumption, production, energy creation, and the environment.
With an ethos of 'Innovative Solutions That Make a Cleaner World', GEI Mekong in partnership with its global partners, set off on a journey to focus on building technology and infrastructure that will make the world better by delivering innovative, efficient, profitable and environmentally responsible waste management solutions.
2014
Global Green International Investments (GGII), a renewable energy company with patented waste-to-energy pyrolysis technology, agrees to a joint venture with SMCS GROUP INVESTMENTS. The joint venture, called Green Energy Investments Mekong (GEI Mekong) will focus on building waste-to-energy projects in the Mekong countries.
2015
GEI Mekong signs an agreement with Global Green International Investments to give GEI the exclusive rights to use GGII's patented pyrolysis technology in Cambodia. With a growing population and development increasing waste to in excess of 6000 tonnes per day, GEI will aim to build a waste-to-energy facility in every province of Cambodia.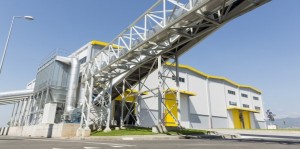 2017
After several feasibility studies, GEI Mekong earmarks Siem Reap in Cambodia as the focus for its first waste-to-energy facility in the region. Supported by local Government, a $70 million usd facility, converting 300 tonnes of municipal waste per day is proposed.
2020
In May 2020, GEI Mekong submits a proposal to the Cambodian Government to manage Cambodia's industrial waste in Phnom Penh. The project will process approximately 150 tonnes per day of rubber and plastics created by heavy industry and produce 6MW's of electricity and 45,000 litres of synthetic diesel per day.
2020
GEI Mekong approves a joint venture partnership with GGI Energy Singapore and Global Green International Investments to build a 300 tonne per day waste-to-energy facility in Vientiane, Laos. The facility will have all-diesel producing pyrolysis lines, producing 45,000 litres per day.
2020
In June 2020, Australian company, Development Project Support Services (DPSS), becomes a 20% shareholder of GEI Mekong. DPSS brings 20 years of expertise in waste management and facility audits, waste composition surveys, resource recovery and waste recycling to our business.
2020
After lengthy delays caused by the Covid-19 Global Pandemic, GEI Mekong finalises it's incorporation in Cambodia and opens a new regional office in the capital city, Phnom Penh.