Has the Cambodian Government finally realised that it's time to stop dumping rubbish into landfill?
If recent statements by the Cambodia Prime Minister are any reflection, then yes, Cambodia has started to realise that landfill is not a sustainable solution to waste collection.
Prime Minister Hun Sen has encouraged all public and private sectors to recycle local wastes to produce electricity in order to safeguard the environment and to address the overloaded garbage in the kingdom.
Cambodia currently produces in excess of 1.4 million tonnes of waste per year, much of which is dumped into landfill sites around the country. But concerns have grown about how landfill sites are affecting the environment and the health of the people, and the Government is now looking to waste-to-energy solutions.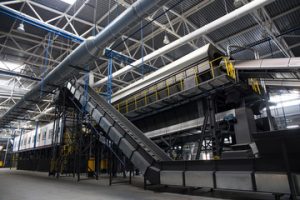 GEI Mekong's waste to energy plants are the perfect solution to Cambodia's growing waste and landfill issue, with a pyrolysis plant able to process 50 tonnes of wet waste and turn it into 4MW of electricity.
"We have been liaising with the Government about building waste to energy plants in some fo the larger provinces and we have received a lot of positive feedback from the Government. I am confident that the time is right and we will build some waste to energy plants in Cambodia in the near future." said Steve Morrish, Director of GEI Mekong.
For information about GEI Mekong's waste to energy technology please contact GEI Mekong by email.